2D Animation
2D
Animation
Inkration is a 2D animation studio with hundreds of produced successful video content for various industries under our belt. We deliver a wide scope of 2D animation services, from expressive character animations to environmental effects and attention-grabbing UI animations. Our 2D animation company is dedicated to delivering visually stunning and immersive experiences, all tailored to your needs.
Get In Touch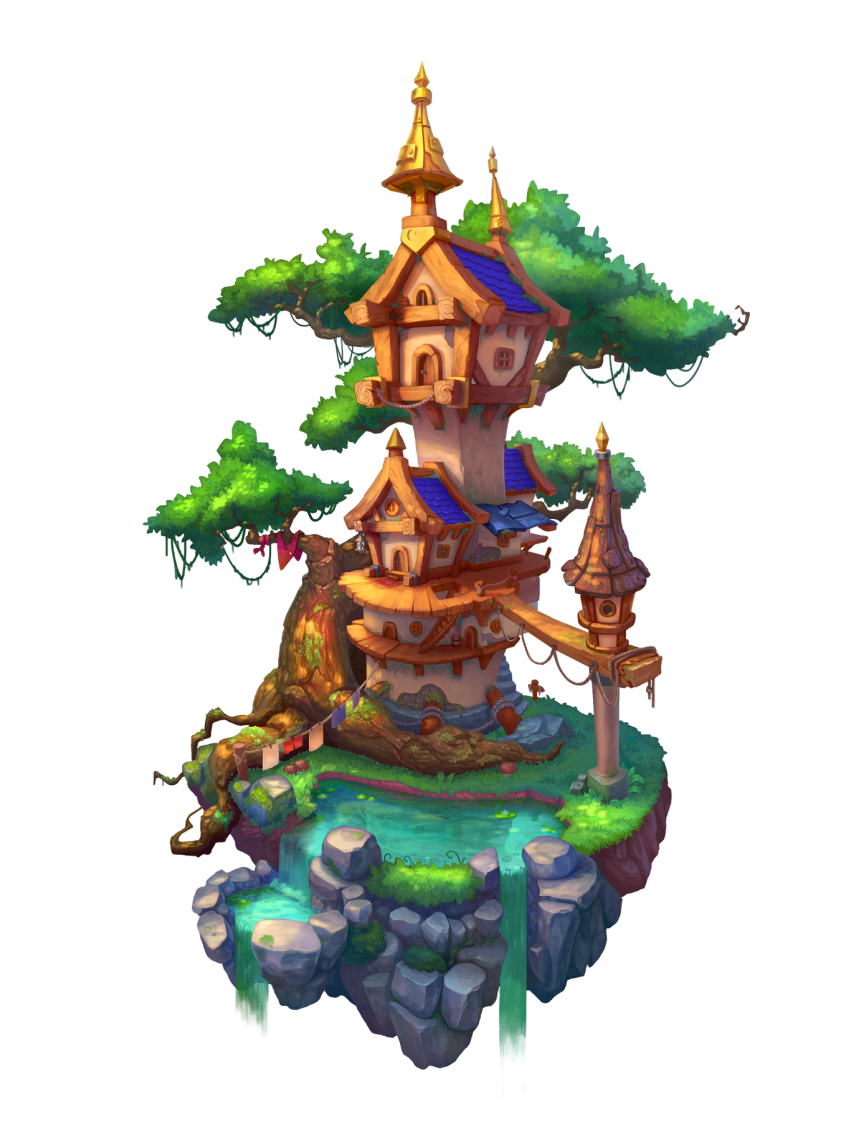 9 YEARS OF
Experience
Backed by our years of experience, we have honed our skills, refined our workflows, and developed a deep understanding of animation principles, ensuring that we deliver top-notch quality and innovation with every project. We offer 2D animation services for the gaming, media & entertainment industry, and more.
Inkration's skilled 2D animation experts can bring your characters and game worlds to life with captivating and fluid animations. Our extensive experience encompasses a wide range of projects, including slot machine animation, props animation, and VFX animation.
Our

2D Animation

Our extensive animation portfolio comprises a diverse range of projects that demonstrate our creativity and expertise in crafting visually stunning and immersive 2D animations.

More Projects Our

2D Animation Services

We are experts in creating sophisticated animation for various industries, including 2D animation for games. With our expertise and creativity, our 2D animation studio specializes in three key areas: slot machine animation, VFX, and props animation.
2D Game Animation
With our 2D animation services, your project will get an extra layer of magic, spectacle, and immersion. Our VFX experts focus on creating stunning visual effects that captivate and awe your users. From explosive particle effects to dazzling lighting and atmospheric effects, we employ cutting-edge techniques to deliver jaw-dropping visuals that enhance the overall impact of your product.
Props Animation
Whether it's interactive objects, environmental elements, or in-game items, our props animations breathe life into the world you've envisioned. We carefully animate props to add depth, personality, and interactivity to your game environments. Our studio always delivers top-notch 2D animation services, infusing our animations with seamless movements, subtle interactions, and expressive behaviors.
Slot Machine Animation
Our talented team excels in crafting captivating and dynamic slot machine animations that enhance the excitement of the gameplay. From mesmerizing spinning reels to thrilling bonus rounds, we create 2D game animation that immerses players in an unforgettable gaming experience. With meticulous attention to detail and a keen understanding of game mechanics, our slot machine animations elevate the visual appeal and engagement of your games.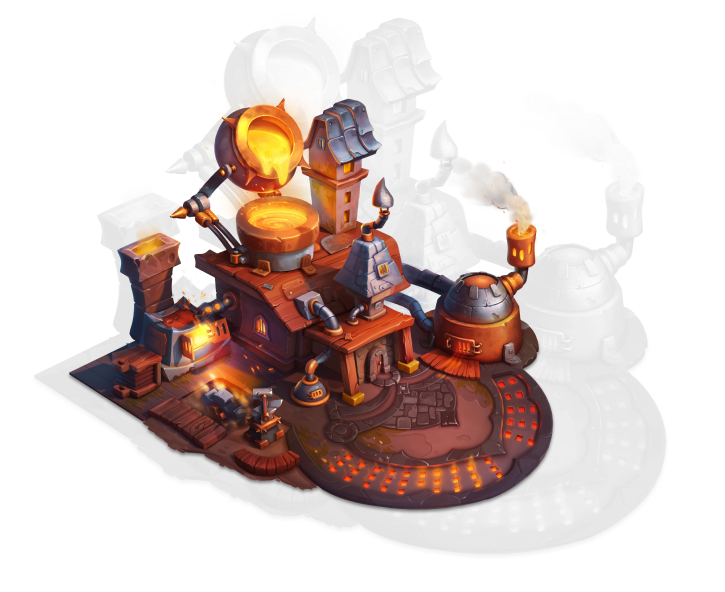 Technological

EXPERTISE

At Inkration, we are committed to delivering exceptional 2D animation services, and that requires harnessing the power of advanced technology. Our skilled 2D animation team utilizes a versatile toolkit, including industry-leading software such as Spine 2D and After Effects. These tools empower us to create fluid animations, seamless transitions, stunning visual effects, and dynamic compositing.

With our deep technological expertise, our 2D animation studio can comprehensively bring your ideas to life, ensuring that your animations captivate and engage your audience with stunning visuals and seamless execution.
Why

Choose Us

Inkration is among the best animation studios in Eastern Europe, known for the high-quality 2D animation services that add to the game's popularity.
High-quality 2D Animation
Our studio provides 2D animation services from the best experts on the market. We can deftly animate your 2D characters, props, and slots, and add mesmerizing VFX to your games and videos. With a keen eye for detail, we ensure that every frame exudes the highest level of artistry. Our animation production always adheres to all your business needs and exceeds expectations. Paired with our art services, flawless 2D animation by Inkration is what will be on everyone's lips.
Professional Team
Our 2D animation company stays up-to-date with the latest industry trends and leverages cutting-edge tools and techniques like Spine 2D and After Effects to push the boundaries of 2D animation. By combining our artistic expertise with advanced software and technology, we deliver animations that are not only visually impressive but also technically sophisticated. By choosing us, you get a professional team ready to produce the brightest ideas under a tight schedule.
Strong Knowledge of the Industry
With years of experience in the animation industry, our 2D animation studio has successfully delivered numerous projects across various genres and styles. Our diverse portfolio includes work in 2D animation for games, slot machines, props, and VFX. This breadth of animation production experience enables us to tackle any challenge and adapt to the unique requirements of each project.
Trusted Partner
World's leading game distributors trust us with their projects. Our art & animation company has created 2D art assets and animations for recognizable brands, such as Playtika, PushGaming, 1X2 Gaming, IGT, and many others. Our 2D animation services feature transparent communication, using modern tools like Miro Board to show the client the progress and encourage suggestions.
Cost Efficiency
Our 2D animation team is highly scalable. You can scale it up and down as your project goals change. Thus, you don't pay any overhead costs when working with us. Inkration offers 2D animation services with the best price-quality ratio in Eastern Europe. With us, you get high-quality work without overpaying.
Post-release Support
Producing animated content after launching the game is crucial to keep players engaged. Our 2D animation company offers creative post-release support, covering the animation production from A to Z to attract more customers to your product. Post-release 2D animation services from Inkration will help amaze your players with fluid animations even after your game hits the market. OUR
Animation Team
In our 2D animation studio, every team member actively contributes to a prosperous animation production. Meet our talented team, the ones behind every successful animated video.
Animation Director
The Animation Director is responsible for overseeing the entire 2D animation team and ensuring the artistic vision and quality of animations align with the game's overall direction. They also collaborate with other departments, such as art and programming to ensure 2D animations seamlessly integrate with gameplay mechanics and technical constraints.
Art Director
The Art Director provides overall artistic direction and ensures that animations from our 2D animation studio align with the visual style and tone of the game. They work closely with the Animation Director and other specialists to maintain a cohesive and visually appealing experience.
Game Designer
A Game Designer designs the overall structure, mechanics, and gameplay elements of a video game. They create the rules, challenges, and objectives that shape the player's experience, often working closely with artists, animators, programmers, and other team members to ensure a cohesive and engaging game.
Lead 2D Animator
The Lead Animator takes on a crucial role within the 2D animation team, overseeing and coordinating the efforts of other 2D animators. They also ensure the quality and consistency of the animated video content. The Lead Animator provides mentorship, guidance, and support to foster the growth and development of individual 2D animation specialists, helping them achieve their full potential.
2D Animators
Animators are the core members of the 2D animation team. They create the character and object animations, breathing life into the game world. They work with keyframes, rigs, and motion capture data to bring movement and personality to characters, creatures, and objects.
2D Artists
2D Artists in our studio are responsible for creating two-dimensional artwork, including characters, environments, UI elements, and other objects, while adhering to the project's artistic direction and within the given time frame and technical constraints. The art assets are then passed on to 2D animation experts who neatly animate them.
Technical Animator
Technical Animators bridge the gap between art and technology. They work on creating animation rigs, tools, and pipelines to enhance the efficiency and quality of animated videos. They collaborate with animators and programmers to solve technical challenges and implement advanced 2D animation systems.
How

We Work
Concept and Planning
We start by collaborating closely with you to understand your vision and goals for the 2D animation project. Our team works on creating a detailed plan, including the storyline, characters, and overall style of the animation. This phase ensures that we have a clear roadmap for the project.
Sketch
We receive ready-made sketches from you, or our talented artists create their own according to concepts and all the requirements of 2D animators. These visual representations help to refine the characters' designs, compositions, and key moments in the 2D animation. We make all the necessary adjustments based on your feedback along the way.
Animation Production
Once the sketches are approved, our skilled 2D animators take over and start the animation production process. In our 2D animation company, every animator pays close attention to the timing, movements, and transitions, ensuring that the animation flows smoothly and effectively tells the story.
Quality Assurance and Delivery
We thoroughly review the 2D animation for any errors, inconsistencies, or areas that may need improvement. Once the animation passes our quality assurance process, we deliver the final product to you in the desired format, ready for implementation or distribution. Frequently Asked Questions
What Is 2D Animation?
2D animation refers to the creation of movement and visual storytelling using two-dimensional characters, backgrounds, and props. It involves the manipulation of elements to create the illusion of motion. 
At our 2D animation company, we specialize in crafting captivating 2D animations that bring characters to life, convey narratives, and engage audiences with vibrant visuals and seamless movements. Whether you need 2D animation services for games, advertisements, or any other creative project, our talented team is ready to transform your ideas into animated masterpieces. Contact us today to discuss your 2D animation needs and bring your vision to life!
Why Outsource 2D Animation Services?
Outsourcing has become a popular thing over the last couple of years. Even the gaming industry's leading companies like EA, Ubisoft, and Sony outsource various aspects of their work, including 3D/2D animation for games to produce amazing titles. And it's not surprising, as outsourcing animation production brings about a number of benefits:
Access to Expertise:

By outsourcing

2D animation

, you gain access to a team of experienced professionals who specialize in animation in all its forms. They possess the necessary skills, knowledge, and technical expertise to bring your ideas to life effectively. Outsourcing allows you to tap into their expertise without the need for extensive in-house training or hiring.

Cost Savings:

Setting up an in-house

2D animation

team can be costly, requiring investments in infrastructure, software licenses, hardware, and personnel. Outsourcing this task to

animation studios

eliminates these upfront expenses and allows you to pay for the

2D animation services

on a project basis or as per your specific requirements. This flexibility can lead to significant cost savings, especially for smaller businesses or projects with fluctuating animation needs.

Time Efficiency:

Outsourcing

2D animation for games

and other projects allows you to focus on your core business activities while professionals from your chosen

2D animation studio

handle the intricacies of the production process. They have streamlined workflows, established pipelines, and efficient processes in place, which can result in faster turnaround times and more efficient project completion.

Scalability and Flexibility:

Outsourcing

2D animation services

offers scalability, enabling you to scale up or down your animation needs as per project requirements. Whether you need a small

2D animation

project or a large-scale

animation production

, outsourcing allows you to access the necessary resources and talent without the limitations of an in-house team.

Fresh Perspectives and Creative Collaboration

: Working with a crackerjack

2D animation company

brings new perspectives and fresh creative ideas to your project. Outsourcing

2D animation

allows you to collaborate with skilled professionals who can provide valuable insights and creative input, enhancing the overall quality and impact of your animations.
Choosing Inkration for outsourcing 2D animation is getting a dedicated team that actively contributes to your project's success. With more than 9 years of experience creating art and animation for popular titles and projects alike, we know exactly how to make your product flourish. Let's discuss your 2D animation needs!
Can You Accommodate Specific Art Styles for My 2D Animation Project?
Absolutely! We understand that each project has unique requirements. Our skilled team of 2D animators can adapt to various art styles, whether it's a traditional hand-drawn aesthetic or a modern, stylized approach. We work closely with you to ensure that the 2D animation matches your desired art style.