2D Art
2D
Art Services
Inkration is a team of talented artists with broad experience creating 2D game art of diverse art styles. Our 2D game art studio is ready to work with you to create visually stunning and engaging 2D games that stand out from the crowd. With our extensive experience and commitment to excellence, you can trust us to deliver the quality and professionalism you need to succeed in the highly competitive gaming industry.
Get In Touch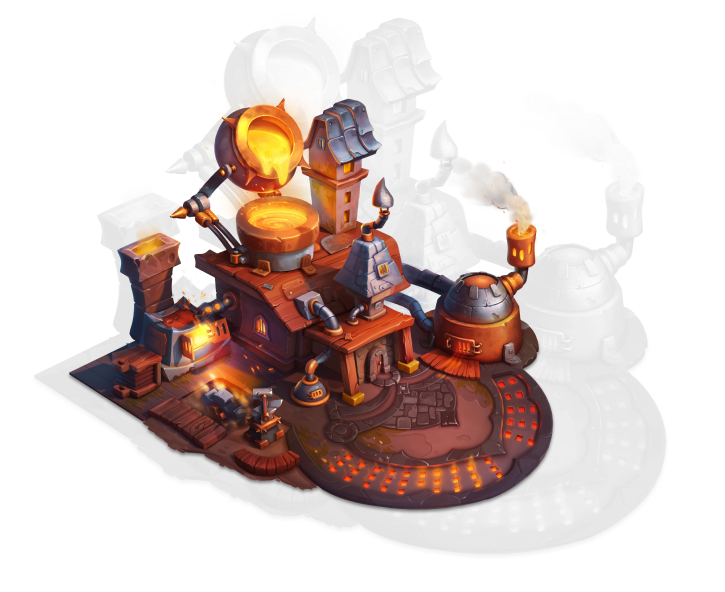 GAME ART
Portfolio
Inkration artists create assets of every popular game art style, from doodle art to monochromatic art. Many successful cases are vivid examples of a perfect mix of our creativity and expertise. Here are some famous examples of our 2D game art: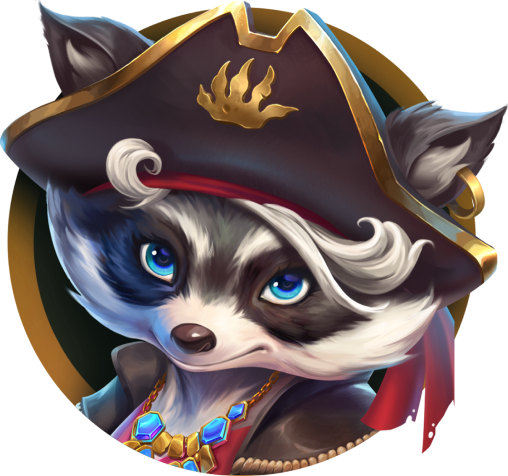 Technological

EXPERTISE

We strive to deliver first-rate 2D game art; thus, leading-edge technology is a must at our studio. Every game artist in our team uses an extensive toolkit to draw a masterpiece, including Adobe Illustrator, Adobe Photoshop, Procreate, Daz3D, Spine 2D, After Effects, and other instruments.

Modern tools allow us to create art of all shapes and sizes without software restraints. So, we promise that your every idea will be implemented comprehensively.
Our

2D Art Services

We are experts in creating game design and illustration of various game genres. Our studio covers all aspects of art production, from concepts to separate game objects, ensuring you're all set on this angle of your project.
Concept Art
Inkration's concept artists use their extensive industry-specific knowledge to create neat concept art. It forms the starting stages for the character, location, or element development for further exploitation in the game art project.
Character Design
Our game artists create stylish characters for a wide variety of game genres. You can request character animation to interest your players even more.
Environment Design
A well-thought-out background can set the right mood for a game. Our art studio makes spectacular 2D locations, both lifelike and fictional.
Game Elements Design
A game is like a puzzle; to construct it right, you need unique art assets that will bring up the whole picture. Our art studio creates game elements that will make the game pop.
Game Logotypes
You must have a unique and memorable logo to have your game stand out in the crowd of similar products. Our studio's design services cover logotype creation. We guarantee striking logos of any art style.
Illustration
Our game artists will bring your every idea to life with our custom illustrations. We cover it all from simple to complex, from cartoonish to realistic, from classic to epic.
Board Game Design
When creating board games, we dive deep into every aspect, from concepts and themes to mechanics and balance. With the help of our studio, your vision will be transformed into a remarkable tabletop adventure.
Slot Art
Inkration art studio has more than 9 years of experience in 2D game art creation for slot games. We can produce art on various themes, from fantasy concepts to historical allusions. Our vast expertise covers 2D art for slot machines, casino table games, multiplayer card games, and poker.
Why

Choose Us

Inkration is a game art studio known for our eye-catching 2D game art that adds to the game's popularity. Our games keep players coming back for more.
High-quality Art
Our game designers and artists create game art using a full range of 2D game art styles. We always ensure that our game art meets all your business needs and exceeds expectations. From concept art to characters, game UI, and props, our game art outsourcing studio guarantees that our art will help your game capture everyone's hearts. We create art in different art styles: pixel art, geometric art, doodle art, flat art, monochromatic game art, and more.
Professional Team
We have cherrypicked experienced 2D artists and game designers for our game art studio, especially those with core skills in online social casino games. We can always deliver the best solution to every client. Our game art team comprises mostly senior experts who can produce the brightest ideas under a tight schedule. Inkration experts use only present-day tools and technologies like Spine 2D and After Effects. We're the right choice when you need to hop on a trend and get your game art before it all dies down.
Strong Knowledge of the Industry
When creating art, our experienced 2D artists follow the latest trends in game art styles and adhere to all gaming and social casino industry standards. Our team knows all about games' mechanics, gameplay, how to focus the player's attention on what's happening on the screen by using art, how to increase player engagement, and so much more. We apply our 9-year expertise in creating semi-realism, AAA, and casual games.
Trusted Partner
World's leading game distributors trust us with their projects. Our game art outsourcing company has created 2D art assets and animations for Playtika, PushGaming, 1X2 Gaming, IGT, and many others. We ensure transparent communication, using modern tools like Miro Board to show the client the progress of art style development and encourage suggestions.
Cost Efficiency
Our art team is highly scalable. You can scale it up and down as your project goals change. Thus, you don't pay any overhead costs when working with us. Our game art outsourcing studio offers 2D art services with the best price-quality ratio in Eastern Europe.
Post-release Support
Producing art content after launching the game is crucial to keep players engaged. Inkration game art studio offers robust post-release artistic support, developing unique art assets matching your game's art style. Post-release art production services from our game art outsourcing company will help amaze your players with new characters, locations, and stylish icons even after your game hits the market.
Our
Game Art Team
Our art studio consists of highly skilled artists with extensive experience creating 2D art that amazes the game world. Meet our team of 2D game art enthusiasts who actively contribute to your game's success.
Art Director
The Art Director plays a crucial role in our 2D game art studio, overseeing and managing the art team to ensure a cohesive and consistent artistic vision throughout the game. This involves providing guidance, direction, and feedback to the 2D art team, and collaborating with other departments, such as game design and engineering, to integrate the art style seamlessly into the overall game design.
concept artist
Our Concept Artist is responsible for creating concept art that establishes the look and feel of the game, collaborating closely with the Art Director and other members of the 2D game art team. Concept Artist communicates their ideas effectively through sketches, paintings, and other visual media to ensure the concept art aligns with the project's goals.
Game Designer
A Game Designer designs the overall structure, mechanics, and gameplay elements of a video game. They create the rules, challenges, and objectives that shape the player's experience, often working closely with artists, animators, programmers, and other team members to ensure a cohesive and engaging game.
leading 2d artists
As the head of the 2D art team, every Leading 2D Artist in Inkration ensures that the team's work aligns with the artistic direction and vision set by the Art Director. This requires guiding and supporting the 2D artists to ensure consistent, high-quality artwork that meets the project's technical and creative demands.
2d artists
2D Artists in our 2D game art studio are responsible for creating two-dimensional art assets, including characters, environments, UI elements, and other objects, while adhering to the project's artistic direction and within the given time frame and technical constraints. They work closely with the Art Director and Leading 2D Artists to maintain consistency across all art assets.
Technical Artist
Technical Artist plays an essential role in ensuring that the game's visuals function correctly within the game engine, optimizing artwork for performance, and troubleshooting technical issues. They collaborate closely with the 2D art and development teams, building tools and scripts to streamline the art pipeline and improve the team's efficiency.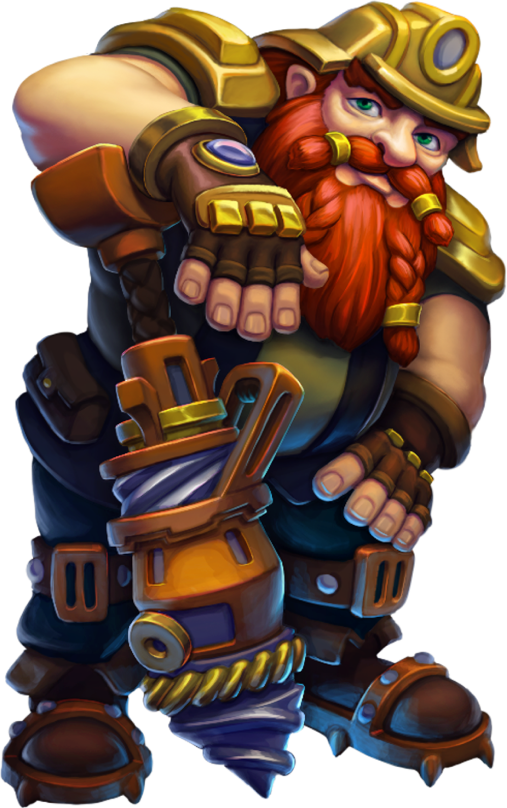 How

We Work
Making Drafts
This is the initial stage of creating 2D game art, where our artists start with rough, preliminary drawings to capture the basic structure and composition of the artwork. This stage is all about creating an approximate layout or plan for the artwork, and it's often done with loose lines and minimal detail.
Creating Sketch
We refine the initial draft and add more details and depth to our art assets. The focus is on defining the principal elements and creating a clear outline of the artwork while still keeping the drawing loose and flexible.
Adding Color Sketch
If the art style requires some color, our artists will create a color sketch to explore different lighting options and find a fitting color palette. This stage is all about experimenting with different color combinations and deciding on the best approach for the final artwork.
Refinement and Render
In this stage, we add more detail and refine the artwork further, focusing on creating a polished, finished piece. This stage involves adding shading, highlights, and textures to create a stylish and visually appealing image. Frequently Asked Questions
What Is 2D Art?
2D art refers to a form of artistic expression that is created and presented in two dimensions, typically on a flat surface. It involves the use of various traditional and digital techniques to create visually engaging and aesthetically pleasing artwork. In the context of games, 2D game art specifically refers to the creation of objects of various two-dimensional forms and shapes, like visual assets, characters, environments, backgrounds, and user interfaces for 2D games.
Why Outsource 2D Art Creation?
Outsourcing 2D art production, whether you require such art for game development or other business needs, is always a good idea. Here's what you'll get if you let a specialized 2D art studio like Inkration do the job:
Vast Expertise:

Our studio consists of highly-skilled and experienced 2D artists who have honed their craft specifically in the realm of art and illustration for a wide variety of industries, especially the gaming one. They possess a deep understanding of game design principles and industry trends, allowing them to create high-quality custom assets tailored to any game style or genre you choose.

Time and Cost Efficiency:

Outsourcing the creation of 2D art frees up your internal resources, allowing your team to focus on other critical aspects of your project. Using the 2D art outsourcing services for game development will enable you to focus more on the gameplay, delivering better experiences for your players. Additionally, hiring and training in-house artists can be time-consuming and costly, whereas outsourcing provides access to a ready-made team of talented professionals.

Versatility and Adaptability:

A 2D art outsourcing studio offers a diverse pool of artists with expertise in various art styles. Whether you need pixel art, vector illustrations, flat art, or complex concepts, outsourcing allows you to tap into a wide range of artistic styles and adapt to the specific needs of your project.

Consistency and Quality:

A high-profile 2D art studio like Inkration ensures a consistent and cohesive art style throughout your project, maintaining a visually pleasing aesthetic that enhances the overall user experience. With their expertise and quality control processes, they can deliver polished and professional artwork that meets your specifications.

Faster Turnaround:

As dedicated art professionals, a 2D art outsourcing studio can work efficiently to deliver artwork within agreed-upon timelines, helping you meet project milestones and launch your product on schedule.

Access to Industry Insights:

By outsourcing to a 2D art studio, you gain access to a team immersed in your target industry. They stay updated on the latest trends, techniques, and best practices, allowing them to provide valuable insights and suggestions to enhance your 2D art.
When working with Inkration, you'll get all the outsourcing perks and the 9-year expertise of our artists, designers, and animators on top! We love the challenge and are ready to cover the art for you. With us, your product will stun users with top-notch 2D visuals they haven't seen before. Contact us to get a quote!
How Can Your 2D Game Art Services Benefit My Game Development Process?
Our 2D game art services provide several benefits to your game development process. Our expertise in creating immersive worlds, captivating characters, and stunning UI designs will enhance the overall aesthetic of your game, leaving a lasting impression on players. By entrusting us with your art needs, you can save valuable time and resources while ensuring high-quality and visually appealing game assets.
Can You Work With Specific Art Styles or Adapt to My Game's Unique Art Direction?
Absolutely! We pride ourselves on our versatility and adaptability when it comes to 2D game art styles. Whether you're looking for pixel art, cartoonish illustrations, monochromatic art, realistic visuals, geometric art, flat art, or any other specific game 2D art direction, our 2D art studio is skilled in bringing diverse art styles to life. 
For more than nine years, our 2D artists have created art for numerous game genres, including casual and puzzle games, geometric games, hidden object titles, and other examples. We understand the importance of maintaining consistency and aligning with your game's unique vision, ensuring that our 2D art seamlessly integrates with your overall game design. Contact us to talk more about what we can offer for your project!